"We want to hear from you!"
mail
933 Nan Suzhou Lu Suite 519
Shanghai 200001
P. R. China
Twenty-one years ago, while working for a Fortune 500 Silicon Valley firm, I had the good fortune of getting to know Jeff Braggin, one of the best Quality Directors in American business. Many quality organizations do not like to hear about quality issues. But Jeff had a large plaque on his wall that read:
"We're hearing lots of complaints; Keep them coming!"
This organization shortly thereafter won the Motorola Six Sigma Award and some years later when I left the company was well on their way toward the Malcolm Baldrige National Quality Award.
Jeff's wisdom long foreshadowed current business conditions. The best innovation no longer comes from internally focused R&D organizations. Today's top firms are learning that the best innovation comes through dialogue, interactivity and collaboration with customers and users. Customer connection, rapport and effective involvement in evolving business models, products, and services is invaluable!
If you have a project with which we can help you, we certainly want to hear about it!
And if you have a suggestion for us, please send it directly to me!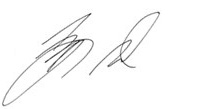 Tracy Crawford
CEO | Rain8 Group LLC