"Here at Rain8 we focus on
maximizing customer marketing value!"
Using your Online Footprint to Enhance Brand Value
We have today a wider array of marketing and selling tools to reach your targets than ever before, and the list of available marketing tools is growing steadily and rapidly!

Today we can make use of good website design, on-line advertising, B2B social media policy, traditional advertising, email marketing, social-forward and mobile social-forward marketing, webinars, 24-hour chat systems, event marketing, point-of-sale and the list goes on and on.
Our customers' goals are often to offer new information and value to their customers, to create true interactivity and loyalty in order to reinforce the brand and to drive conversions.
Five years ago marketing was largely about strategy and differentiation along with brand identity, positioning, equity and awareness with a bit of focus on website design. These factors remain critically important but good marketers have added new skills in developing Social Currency using Social Media which go far beyond good website design.
Social Currency is a dramatic new marketing concept that previously was largely out of reach and thus under-developed by most marketers. Social Currency is defined as the extent to which people share the brand or information about the brand as part of their everyday social lives at work or at home. Developing social currency should be a key element of your Brand Value strategy.
Success in the goal of having people talk about your brand and share your brand is incredibly powerful! marketers could achieve this in the past using social currency and social media policy only through extremely expensive advertising and identity positioning and clever website design. Examples like Nike and Apple come quickly to mind.
A single photograph for a campaign could easily cost $50,000 – just the photo!! This is larger than most budgets for a full website design! This does not include the campaign strategy development, production, media-buy and so on. Typical social currency campaigns such as this were and are still commonly well over $1,000,000.
This approach, relying on social currency for all but the largest customers, was out of reach and generally impractical. But things have changed!
The problem for marketers before the advent of social media tools was that their customers were "siloed" within their own face-toface network – but that was before the development of social media.
Social Media
The field of social media is made possible through the recent dramatic trend for people to socialize online.

Imagine the little conversations that happen around the dinner table, a social lunch, or at the office – those same conversations are now happening online.
Through a good social media approach you can listen to those conversations. But not only can you listen, you can participate and influence the outcomes, conclusions and decisions! This is the power of social media today.
Good Website Design and Other Tools
Today online tools such as neutral blogs, branded blogs, community sites, forums, bulletin board services (BBS), email marketing and many other marketing approahces combined with good website design techniques have enabled people to connect to each other in every long-tail niche imaginable.

Strategy and differentiation are unassailable concepts. And good website design fitting well into a holistic Social Currency and B2B Social Media Policy remains critically important.
But if you are not following the discussions, participating in the discussions, influencing the outcomes, building trust, friendship, creating dialog through social media marketing – then you are simply missing out on a vast opportunity to use available tools to influence and control the development of your social currency plans.
But each market situation is different, and success requires a fresh and insightful approach – an approach that creates the perfect blend of solid strategy, creative approaches and techniques. We will help you through the maze of choices to find the right path!
Please take a look around our site to learn more about our services, philosophies and approach to assisting you.
And let us help you gain an edge over your competitors!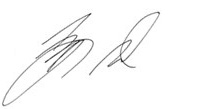 Tracy Crawford
CEO | Rain8 Group LLC