ABOUT US
Dear Client and Friend,
"Here at Rain8 we focus on assisting clients maketheir initial successful steps into China!"
China may seem daunting to first-time entrants; and it IS full of risks if you don't know what to look for.
We have been building successful new businesses in China for 9 years. Our clients hail from the US, the UK, South Africa, Korea, Taiwan, Australia, and indeed even China. In our 9 years, we have seen most of the mistakes that can be made. As importantly, we know how to accelerate your timeline to profitable new revenue. We can literally save you years of effort!
But each market situation is different, and success requires a fresh and insightful approach – an approach that creates the perfect blend of solid strategy, creative approaches and techniques based on a solid understanding of what works in China and what does not work.
We will help you through the maze of choices to find the right path!
Please take a look around our site to learn more about our services, philosophies and approach to assisting you.
And let us help you gain an edge over your competitors!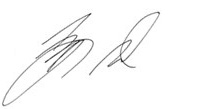 Tracy Crawford
CEO | Rain8 Group LLC